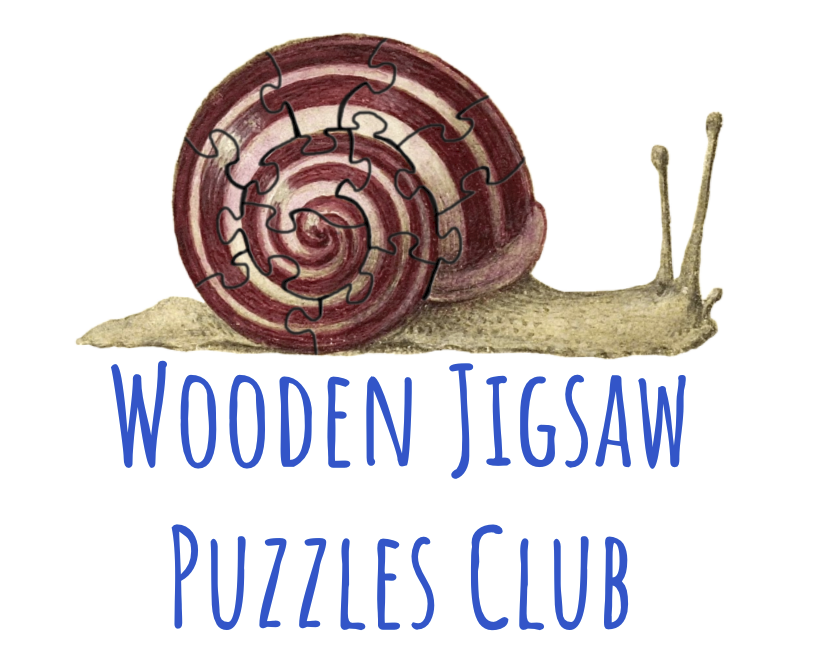 A private library for wooden jigsaw puzzles.
Browse the puzzle collection and start creating your wish list:
Go To Your Wish List
Which Puzzles? You can borrow most 200+ piece Artifact and Ecru Puzzles , and we will have some puzzles by other high-quality puzzlemakers. See all the puzzle packs we're currently offering on your Wish List. We won't send you any puzzles though until you subscribe.
How Long Can I Have With Each Puzzle Pack? Keep each puzzle pack for however long you want.
How Does It Work? You keep a list of which puzzles you'd like to do. We send you a pack of two puzzles at a time (some really big puzzles ship 1 to a pack). Log-on when you're done and access the shipping label to ship it on. Then, another puzzle pack from the top of your list arrives in a few days (we expect to get people a new puzzle pack within 7 days most of the time, but occasionally it may take a little longer.)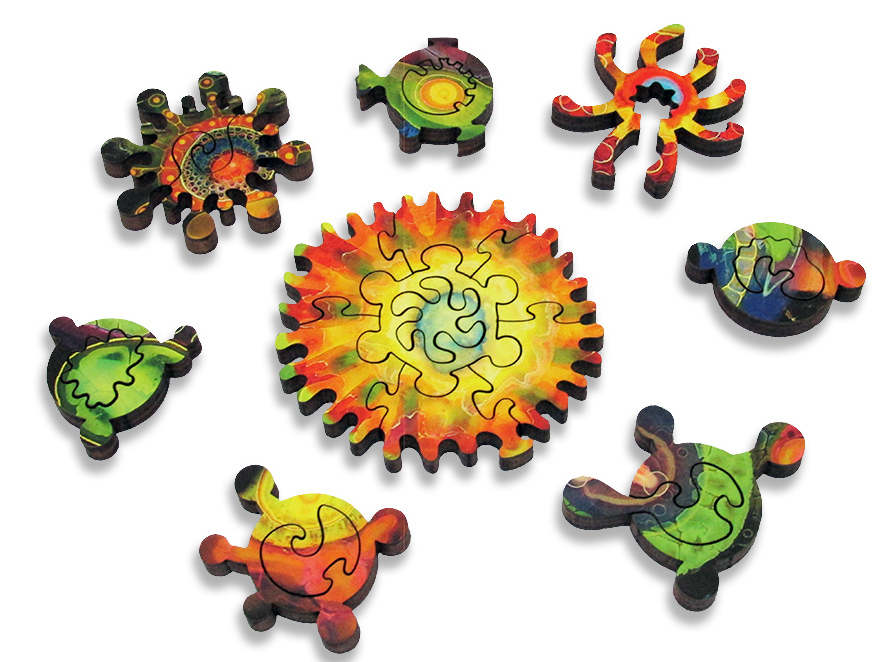 Do I Have to Go to The Post Office To Return Puzzles? No, we recommend arranging for your mail-person to pick it up from your frontdoor, but you can also drop your puzzle pack off at the post office if you like (and some UPS stores or FedEx stores will accept USPS prepaid labeled packages for drop-off).
Cost? The club fee is $360 for a 1 year membership, or $195 for a 6 month membership. You also pay roughly $15 to ship out each puzzle pack once you are done with it. For example, if you'd like to do 10 puzzles this year, you could buy them for roughly $800, or you could join the club for $360 plus pay for the shipping of five packs (each with 2 puzzles) at $15 a pack for a total cost of $435. Or, say you want to do 6 puzzles this winter, buying them would cost you roughly $500, but a 6 month membership and shipping would only come to $240.
Yes I Want This! How Do I Join? Welcome to the Club! Sign up here for a 6 month or 12 month subscription. Your first puzzles will arrive the first week of August.
Can I Try It Out Before Committing? Yes! Try out making your wishlist your Wish List, and start selecting which puzzles you'd like. We just won't send you puzzles though until you subscribe.
More Questions? More answers on our FAQ.
Brought to you by Wooden Jigsaw Puzzles Club LLC, established 2020.