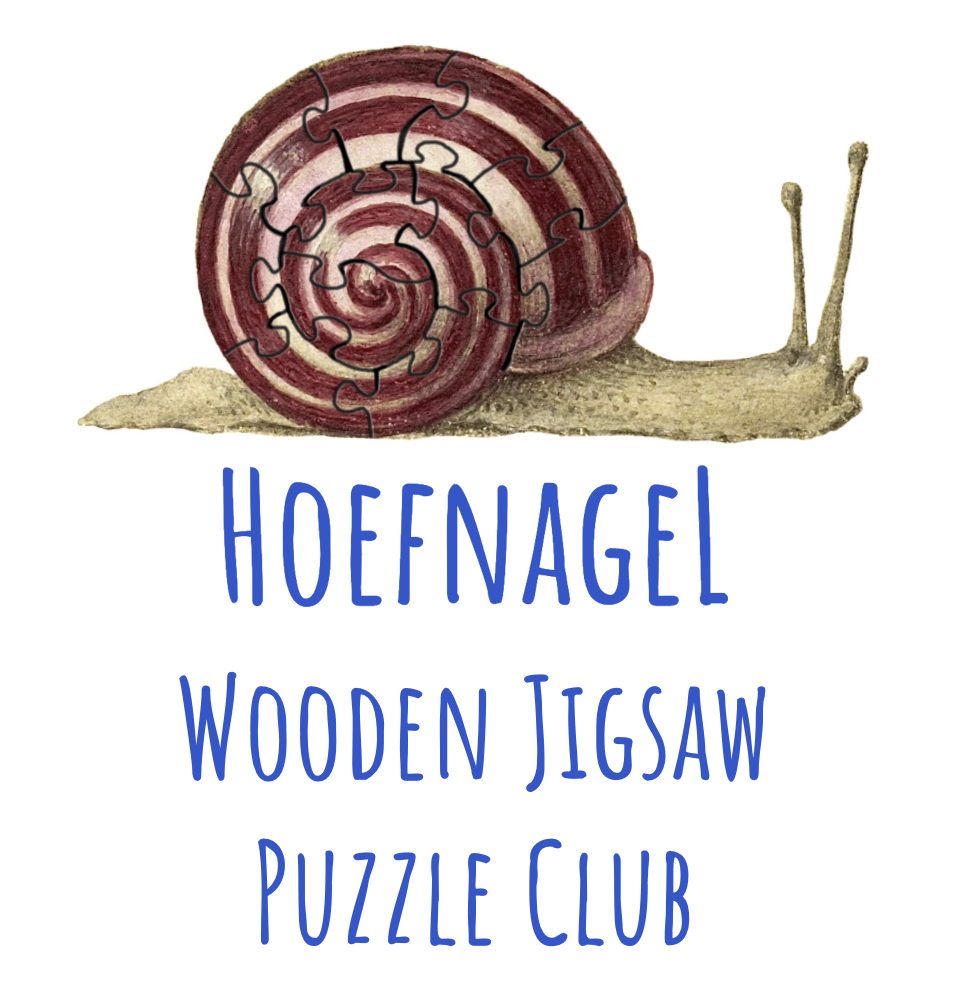 Frequently Asked Questions (FAQ)
What Puzzles Do You Have? We have over 1,200 different wooden jigsaw puzzles from over 50 of the best wooden jigsaw puzzlemakers in the world, both laser-cut and hand-cut puzzles. Browse the library to see what packs we offer without logging in. New packs get added every month.
How Does This Club Work? You browse the library, and add to your wishlist any puzzle packs you would like to do, and if you join, then we send you packs from your wishlist as they come free. We try to make sure you have at least one pack of puzzles from your wishlist as much as possible.
What Is A Pack of Puzzles? Most of our puzzles come in a pack of two puzzles packs, but some larger and odd-shaped puzzles ship alone. You can browse the library to see what packs we offer without logging in. New packs get added every month.
How Do You Keep Prices So Low? We use state-of-the art AI to make this club efficient! When you finish a puzzle pack, they click Return on this website, and within 30 seconds our AI figures out who is the best member to ship that pack to next, and makes you a pre-paid USPS shipping label to send it directly to them.
How Long Can I Have The Puzzles? Keep each pack as little or as much time as you want. There are no late fees until your membership ends (and then you have 30 days to ship-out any packs, or we will charge you for their replacement).
How Long Do People Wait For More Puzzles? Most members are without puzzles for about a week on average before another pack arrives. However, if you have a long wishlist, we try to send you a 2nd pack so that you do not wait at all between packs. On the other hand, if there are big snowstorms that slow shipping, or if you are very picky about which puzzles you want, it could take a couple of weeks. You'll get a tracking number by email as soon as a pack is on its way to you, and you can see which pack is coming to you as soon as it is assigned to you at the top of your wishlist page. Sometimes we even send you a second puzzle pack before you have finished your current puzzle pack.
How Much Does It Cost? Membership fees are $225 for 6 months, or $395 for 12 months, *plus* you pay $9.95 in shipping to ship-out each pack (you don't pay to ship packs to you, only to ship a pack out when you are done with it, most packs have 2 puzzles). This club is a good value if you would like to do a wooden jigsaw puzzle at least once a month. Many of our members go through a puzzle a week, so a couple packs of puzzles a month. Membership fees are not refundable if you cancel after your first shipment.
Can I Get Always-Fast Shipping? If you are without packs, we ship a fresh pack to you with USPS 2-day priority shipping. But if you already have a pack, sometimes we may ship you a 2nd pack, and if we do ship a 2nd pack we do so with USPS 7-day slow shipping. If you would like all packs we send to you to arrive as fast as possible, check the on your account page for Always Fast Shipping but then we charge you $12.45 for every pack shipped-out that was shipped to you while that box was checked. You can uncheck or check that box at any time.
I Don't See the Email You Sent Me To Make A Password. If you don't see an email from us after one minute, look in your Spam folder or Promotions folder for Puzzle Club, or email us at help@woodenjigsawpuzzles.com.
How Do I Return a Puzzle Pack? Go to your wishlist page. Any puzzle packs you have out will be at the top of that page. Click Return and then follow the instructions. We'll instantly create a prepaid USPS shipping label, and charge your credit card on file a flat $9.95 for the shipping. We recommend saving the shipping box your puzzles came in, but you can swap the pack into a better shipping box that is roughly the same size. You'll print the label (contact us if you need us to print it and mail it to you instead), and drop it off at USPS. (If you like to have USPS pick up packages from you, you must enable the pick-up option on your account page.) When you pack up your puzzles, please completely disassemble it, check the floor to make sure no pieces dropped, and make sure the box won't open in transit.
How Do I Pause Shipments? Check the Pause Shipments box on your account page. Checking that box will not pause your membership clock, just your shipments. If you need to pause your membership for 2 months or more, please contact us at help@woodenjigsawpuzzles.com.
How Do I Browse the Puzzles? On the browse page, click on the green ticks to the right to say which kind of puzzles you want. You can also click the red ticks to the left to say which kinds of puzzles you do not want. The packs automatically re-sort by your preferences. If you see a pack you particularly like, you can click on the green ticks for that pack, and we will show you more packs like it. You can also use the search bar. Our browsing AI tech is from Didero, who also offer similar browsing for books and tv shows.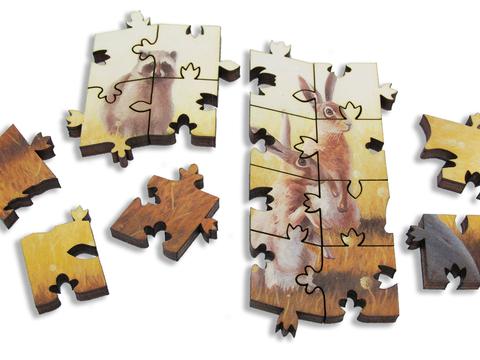 How Do I Gift Someone A Membership? We have two options for gifting:
Option 1: If you just want to gift them the membership fee (but not the shipping fees), buy a 6 month membership or 12 month membership on the Artifact Puzzles webpage, then email us at help@woodenjigsawpuzzles.com to tell us the email address you want the gift sent to, what date to send them an email about it, and your gift message (any length).
Option 2: If you want to buy them a comprehensive gift membership that covers the membership fee and all their shipping fees, you can do that on our our subscription page. Log-in with an email address that is not associated with any other account with us. That is, if you already have a membership and want to gift a membership to someone else, you need to use a different email address to do so. Then check the box that asks: Is This A Gift? That will open-up a form where you can put in the recipient's email, what date you'd like their subscription to start, and a gift message, and be sure to hit Save. On the day you ask us to start the subscription, we'll send them an email letting them know they got a gift from you, with your gift message, and how to get started.
How Do I Change My Shipping Address? Go to your shipping address page and change your shipping address there.
How Do I Change My Credit Card Info? Go to your credit card info page and you can change it there.
I'd Like To Suggest Some Specific Puzzle Packs, Or Specific Puzzles For The Club. Please email us at help@woodenjigsawpuzzles.com with your suggestions and we'll do our best to get them.
Will My Subscription Auto-renew? Go to your account page and there is a check-box to control whether your subscription auto-renews. Currently, we are offering a 10 percent discount for auto-renewing.
What If Pieces Are Missing? We pull the pack or fix it. If you get a pack with missing pieces or any other problem, hit the Report a Problem button on your wishlist page, then email us a photo at help@woodenjigsawpuzzles.com if you can. We never penalize people for reporting missing pieces. If you know it is your fault (e.g. your dog chewed a piece), we will graciously accept any help you can give to cover the costs of getting it replaced, but we will not require it.
What's the Chance I Get a Puzzle With a Missing Piece? We pull any packs where people report missing pieces. Around 1 in 100 puzzle packs arrive with pieces missing. If you discover a puzzle is missing a piece, we encourage you to email us at help@woodenjigsawpuzzles.com with photos and we'll try to fix the puzzle if possible.
I Received A Second Puzzle Pack, Is That a Mistake? No, sometimes we may send you a second puzzle pack before you have finished your current puzzle pack. You should see it listed as checked-out to you at the top of your puzzles page. Enjoy the puzzles in any order you like and return them when you ready -- just please make sure to put the right puzzles back in each pack! If you do NOT want to ever get more than 1 pack at a time, please let us know at help@woodenjigsawpuzzles.com and we'll tell the AI.
Privacy Concerns? Other club members will be given your address to ship a puzzle pack to. If you do not wish them to know who you are, use a pseudonym for your shipping address name (e.g. George Puzzler, rather than George Bush, note you must have a first and last name or the post office will object, but it does not have to be your real name). See our privacy policies for more info on how we keep your data private.
How Do I Get UPS Prepaid Labels instead of USPS Prepaid Labels? We are only able to offer prepaid USPS labels. If you can't receive or ship-out packages via the post office, our system will not work for you.
Can I Drop the Puzzle Pack Off Myself? You might notice the next member is really close to you, and maybe you want to walk or drive over and drop your pack off for them. That is okay, but please email us to let us know at help@woodenjigsawpuzzles.com, otherwise our database will think you still have the pack.
How Can I Pause My Membership? Please email us the dates you'd like to not receive any new puzzles. Please note, pausing your account does not affect your subscription end date.
Can I Cancel Or Get a Refund? You can get a full refund until your first puzzle pack is on its way. Once your first puzzle pack is on its way, the membership fee is not refundable. You can always cancel your subscription however. Please email us at help@woodenjigsawpuzzles.com to cancel.
Why Are There Additional Shipping Costs?: In addition to the membership fee, each time you ship-out a puzzle pack, we will create a pre-paid USPS label for you to print and use, and charge you a flat $9.95 for that label. The shipping charge only applies when you ship-out a pack, you do not pay for the pack to be shipped to you, so it's $9.95 total shipping costs per pack. We charge the shipping costs separately from the membership fee because some members go through a puzzle every few days, while others take a couple of months with each pack, so this is a fairer way to handle shipping costs. The membership fees pay for the puzzles, the software development and cloud computing costs, our customer service, and our operations cost (such as shipping packs to you from our home base, and replacing missing pieces).
Will You Buy My Wooden Jigsaw Puzzles? We offer club credit for lightly-used wooden jigsaw puzzles from high-quality brands at the rate of 50 percent of the retail price as club credit, plus shipping. Email us at help@woodenjigsawpuzzles.com with some details of what you'd like to contribute so we can confirm if they are a good match for the Club needs.
One of the Packs on My Wishlist Disappeared? Occasionally a pack gets deleted from our library if we need to pull those puzzles from circulation.
Can I Catch Coronavirus From a Puzzle? The CDC says covid mainly spreads from being close to an infected person, and in fact scientists have had a hard time proving it can be transmitted via surfaces. Scientists are still learning more about Covid, but the best information we can find to date is that coronavirus can live on cardboard packages up to 24 hours, and on wood surfaces up to 4 days. Our conclusion is it is it would be very hard to catch covid from a puzzle, but if you are worried, we recommend you quarantine your puzzle pack so that it has been 4 days since someone last had it (you can usually tell from the tracking number info when it got shipped). Note it usually is 4+ days of time between when the last member wraps up their puzzle, drops it off, and it gets to you.
Can I Catch a Cold or the Flu From a Puzzle? According to the Mayo Clinic, "Cold and flu virus-laden droplets may remain infectious for several hours." Given it usually is at least 36 hours between when a member last touches the puzzles to when it arrives at your doorstep, we do not believe it would be very difficult to catch a cold or flu from the puzzles.
Can I Join From Canada / Germany / UK / Etc.? Currently we are only offering a USA club, but are considering setting up clubs in other countries. Email us to at help@woodenjigsawpuzzles.com to let us know if you'd like us to set up a puzzle club in your country.
Who Runs This Club? This club is run by Wooden Jigsaw Puzzles Club LLC, which was established in 2020 in California, and in 2021 was transferred to Washington state (we operate out of Port Townsend, Washington). This club is owned by the same people who own Artifact Puzzles but is a separate legal and business entity. This club was started because Artifact Puzzles could not manufacture enough puzzles for its customers when covid hit, and people needed puzzles to help keep them safe and sane and merry during lock-downs, and we realized we could get more puzzles to more people by providing this library service. This library service became popular, and so we plan to keep running it.
Why The Name Hoefnagel? The puzzle club name is a tribute to Joris Hoefnagel, the fantastic 16th century Flemish graphic artist. Our snail logo comes from Joris Hoefnagel, with an overlay of puzzle pieces on its shell by Jef Bambas.
Do You Have a Privacy Policy? Yes: our privacy policies.
Do You Have a Terms of Service? Yes: our terms of service.
Do You Have a Fulfillment Policy? Yes: our fulfillment policy.
Have A Different Question? Email us at help@woodenjigsawpuzzles.com. See our support page for more contact info.
Brought to you by Wooden Jigsaw Puzzles Club LLC, established 2020. \ font>